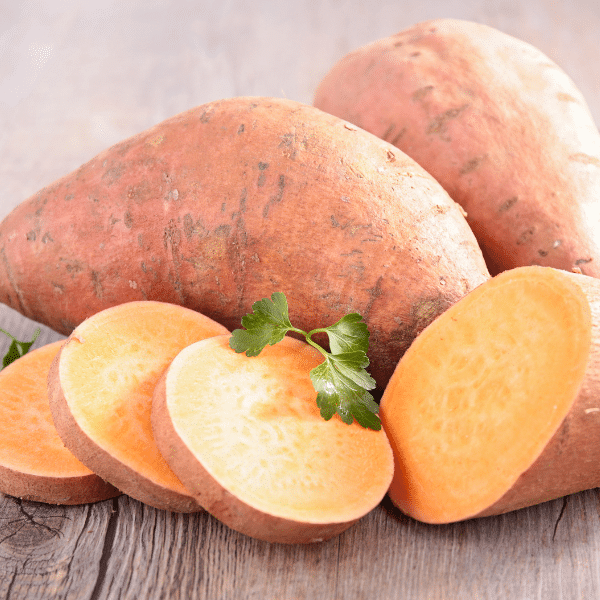 4 medium sweet potatoes, or 2 15-oz cans sweet potatoes (about 4 cups)
Vegetable oil spray
1/4 cup orange juice
2 tablespoons chopped walnuts
1/4 teaspoons ground nutmeg
1/4 teaspoon brandy flavoring
If using fresh sweet potatoes, boil them whole in a Dutch oven for 25 to 30 minutes, or until tender. Drain potatoes, soak in cold water until cool enough to handle and peel. If using canned potatoes, drain thoroughly. Meanwhile, preheat oven to 375 degrees Fahrenheit. Lightly spray a 1-quart casserole dish with vegetable oil spray. In a large bowl, mash potatoes. Stir in remaining ingredients until well mixed. Bake, uncovered, for 25 minutes, or until heated through.
Makes 5, 1/2 cup servings.